SPECIALTY COFFEE
Proudly serve Colombian Specialty coffee. Guaranteed fresh and over 25 beverages to choose from.

HOT BITES
We offer a variety of hot bites such as Stuffed Arepas, Empanadas, Colombian Hot Dogs and Breakfast Sandwiches.

PASTRIES AND DESSERTS
Over 50 varieties of breads, Pan De Bono, Pastries and Cakes. All made from scratch in house!

GET IT TO GO
Order via mobile app & pick up in at store plus earn rewards.
Colombian bakery and coffee
Check out all our locations
Mecatos the Best Colombian Coffee
Breakfast & Bakery in Orlando

The Coffee we use
It is not only recently roasted, but most importantly recently harvested. Typically, coffee is stored as green coffee for long periods of time and shipped in containers. Our coffee is harvested, roasted and transported by air, all within a short period of time to ensure a "Truly Fresh Cup of Coffee".
We only use Specialty Coffee produced in Colombia for both our Blends and our Single Origin Coffee. The term "specialty coffee" refers to the highest-quality green coffee beans roasted to their greatest flavor potential by true craftspeople and then properly brewed to well-established SCAA developed standards. Specialty coffee in the green bean state can be defined as a coffee that has no defects and has a distinctive character in the cup, with a score of 80 or above when graded according to SCAA standards.

The Equipment we use
Italian made Nuova Simonelli equipment, highly recognized internationally for their Precision Expresso Machines and Grinders.

Skilled Baristas
Once we have high quality coffee beans and top of the line Equipment, the last, yet most important step, is a proper preparation by a skilled Barista. A barista must know how to grind, dose, and pack coffee consistently to ensure an even extraction of flavors.

Breakfast in Orlando
Breakfast should make a statement.
It's the perfect thing to wake-up to after a long, hard night of sleep. Having the best breakfast in Orlando, with our modern, energetic environment at Mecatos Cafe (at any of our lacations.) Take mom's advice and eat your breakfast. Enjoy our freshly baked croissants or a stuffed arepa, we welcome you to enjoy our breaksfast at any of our locations.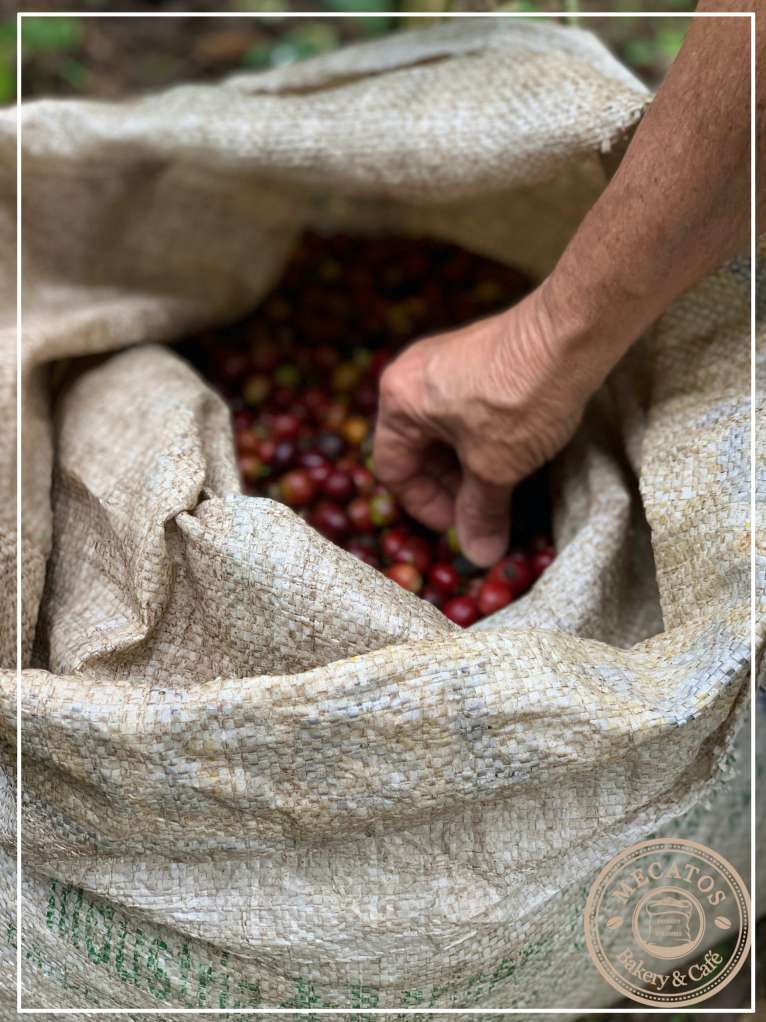 Colombian bakery and coffee in Orlando

Own Your Future
Join our family and become a franchisee.  
Bringing the taste of Colombian Coffee & Pastries to you
Mecatos is a new concept Café bringing delicious and highly sought after pastries, baked and fried foods typical of Colombia to a relaxed, modern and sleek setting. Combined with one our exquisite coffee drinks, hot chocolate or fruit smoothies, our goal is to create a brand recognized for its dedication to provide our customers with a unique experience every single time they try an item on our menu.

Interested to join our talented team of Baristas, Bakers, Cashiers and more?
WHAT OUR HAPPY CUSTOMERS SAY ABOUT US
I've been wanting to try this place for a while and finally got around to it. I am glad I did. The food is phenomenal. The worst part is that everything looked so good it was hard to choose what to get. 5 stars all the way!
I've been to this spot a few times now and they definitely have the consistency down packed. I always get my Colombian cafe con leche with an enormous ham, egg and cheese croissant. The crunch is perfect every time I get it. If you're looking for that Latino feel, this spot is a must visit.
This place is absolutely amazing! Phenomenal customer service. I can't get enough of their Empanada's & Mozzarella Cheese Sticks… I can't wait to come back again & again to try more of their menu