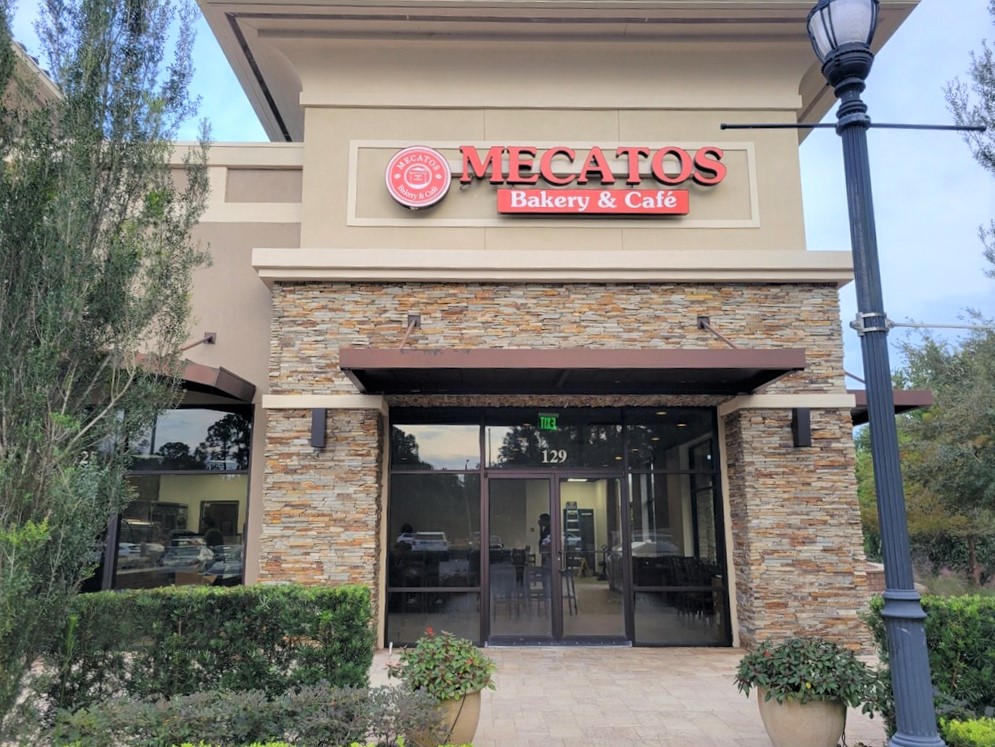 Lake Nona, a vibrant community known for its lush landscapes and innovative spirit, is also home to a culinary gem that has locals and visitors buzzing from dawn. Mecatos Bakery and Cafe, located at 10783 Narcoossee Rd Suite 125 – 129, Orlando, FL 32832, is redefining the breakfast scene with its Colombian-inspired delicacies and warm, inviting atmosphere.
A Morning Feast with Latin Flair
Begin your day with the rich aromas of Colombian coffee and freshly baked goods at Mecatos Bakery and Cafe. This Bakery Near Lake Nona is more than just a coffee shop; it's an experience that transports you to the heart of Colombia with every bite and sip. Whether you're an early riser ready to kickstart your day or looking for a leisurely brunch spot, Mecatos offers an array of breakfast items that cater to every palate.
Popular Breakfast Offerings
Empanada De Pollo: A traditional Colombian dish, these chicken-filled pastries are a perfect blend of savory and spicy, wrapped in a crispy golden crust.
Empanada De Carne: For meat lovers, the beef empanadas are a hearty option, packed with flavor and a touch of Colombian seasoning.
Stuffed Arepas: These cornmeal cakes are a staple in Colombian cuisine, stuffed with a variety of fillings like cheese, beans, or meats.
Mayorca Bread Sandwiches: A sweet and savory combination that will tantalize your taste buds, featuring ham and cheese sandwiched between soft, sweet bread.
Mecatos Special Hotdogs: Elevate your breakfast with a Colombian twist on the classic hotdog, featuring unique toppings and sauces.
Chicken Pastry: A flaky pastry filled with tender chicken, it's a satisfying option for those on the go.
Pastel De Yuca: Enjoy this traditional cassava pastry, a delightful alternative to the usual potato-based dishes.
Tequenos: Cheese lovers rejoice with these Venezuelan-inspired cheese sticks wrapped in dough and fried to perfection.
Stuffed Croissants: A French classic with a Colombian makeover, these croissants are stuffed with various fillings, from chocolate to guava and cheese.
Arepa De Choclo Con Queso: A sweeter arepa made with corn and filled with melting cheese, ideal for a comforting breakfast.
Morcilla: For the adventurous eaters, try this Colombian blood sausage, rich in flavor and heritage.
Avocado Toast: A modern favorite with a twist, featuring ripe avocados on fresh bread with a sprinkle of Colombian seasonings.
The Heart of Lake Nona's Breakfast Scene
Mecatos Bakery and Cafe prides itself on creating a space where community and culture converge. The welcoming environment is perfect for families, friends, and solo adventurers alike. It's a place where you can linger over a cup of coffee, indulge in a pastry, or savor a hearty breakfast while soaking up the local vibe.
For those in the Lake Nona area, Mecatos Bakery and Cafe offers an escape to the flavors of Colombia with a menu that is as diverse as it is delicious. It's not just about finding a breakfast near you; it's about discovering a new morning ritual that begins with the best of Colombian cuisine. So, next time you're searching for a breakfast spot, let Mecatos be your destination for an unforgettable start to your day.
Directions to Lake Nona Bakery