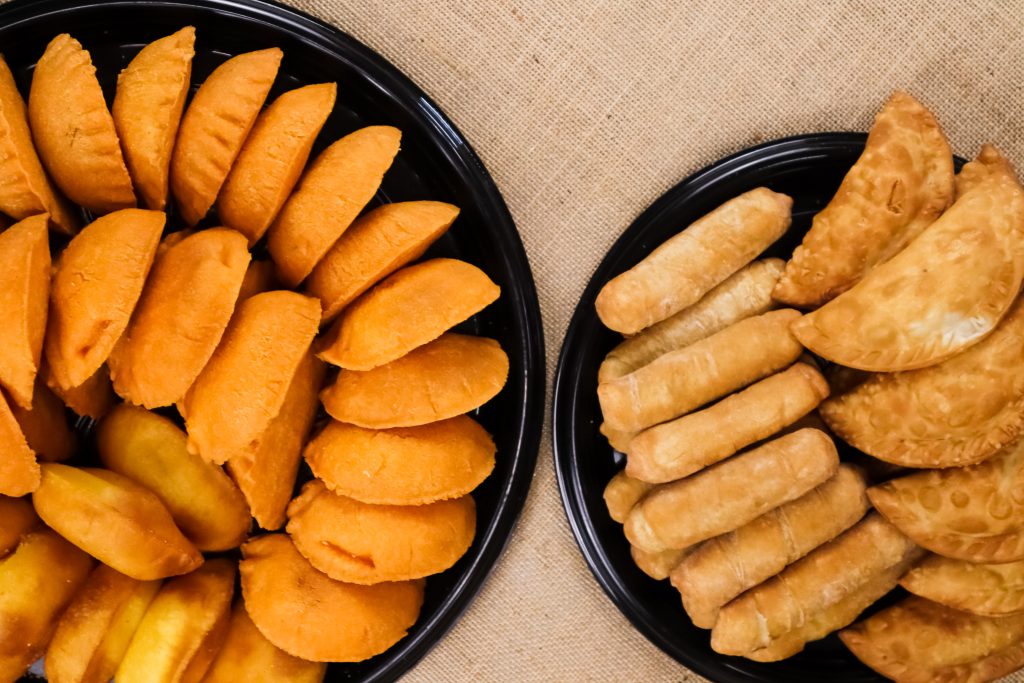 Mecatos Bakery and Cafe
For the early birds, the brunch enthusiasts, and those who believe breakfast is the most important meal of the day, Mecatos Bakery and Cafe in Lake Nona is a culinary beacon. Nestled at 10783 Narcoossee Rd Suite 125 – 129, Orlando, FL 32832, it's where traditional Colombian flavors meet the heart of Orlando to create a breakfast experience that's worth waking up for.
Mecatos Bakery and Cafe isn't just about great food and coffee; it's about the experience. The warm, inviting atmosphere makes it the perfect place to relax and enjoy the start of your day. Whether you're a local resident or just visiting, Mecatos offers a slice of Colombian hospitality right in Lake Nona. Mecatos is a must visit place for anyone looking to grab some nice Breakfast Near Lake Nona area. 
Mecatos Breakfast Menu
Mecatos Bakery and Cafe takes pride in its extensive breakfast menu, offering a variety of dishes that are sure to cater to every palate. Let's dive into some of the customer favorites:
Empanada De Pollo: A savory pastry filled with seasoned chicken, a staple for an on-the-go morning boost.
Empanada De Carne: For meat lovers, this beef-filled empanada is a hearty way to start your day.
Stuffed Arepas: A gluten-free delight, these cornmeal cakes are stuffed with a variety of fillings from cheese to meats.
Mayorca Bread Sandwiches: A sweet bread treat paired with savory fillings, perfect for a balanced breakfast.
Mecatos Special Hotdogs: Not your average hotdog, these are topped with unique sauces and ingredients for a breakfast twist.
Chicken Pastry: A flaky pastry envelope housing a tender and flavorful chicken mixture.
Pastel De Yuca: A comforting, cassava-based pastry that's both filling and flavorful.
Tequenos: Cheese wrapped in a soft dough, fried to golden perfection.
Stuffed Croissants: The buttery layers of a classic croissant filled with delicious ingredients.
Arepa De Choclo Con Queso: A sweeter arepa made with corn and cheese, ideal for those with a sweet tooth.
Morcilla: A traditional Colombian blood sausage that's rich and packed with unique flavors.
Avocado Toast: A modern classic, with creamy avocado spread on top of freshly toasted bread.
Coffee: The Perfect Breakfast Companion
What's breakfast without coffee? Mecatos Bakery and Cafe offers a variety of coffee drinks that perfectly complement their breakfast offerings:
Classic Latte: A smooth, creamy coffee that pairs wonderfully with both sweet and savory breakfast items.
Mochiato: A strong, espresso-based drink for those who need an extra kick to start the day.
Cappuccino: A frothy option for those who enjoy the lighter side of coffee.
Cafe Con Leche: A traditional Colombian drink that brings together the robust flavors of coffee with the creaminess of milk.
Whether you're craving a sweet pastry or a savory breakfast dish, Mecatos Bakery and Cafe has something to offer. With its friendly service, comfortable setting, and delicious menu, it's no wonder this spot has become a favorite for the Lake Nona community. So next time you find yourself searching for a "Breakfast near Lake Nona," look no further than Mecatos Bakery and Cafe, where every morning is a chance to indulge in a feast of flavors.
Directions to Lake Nona Restaurant