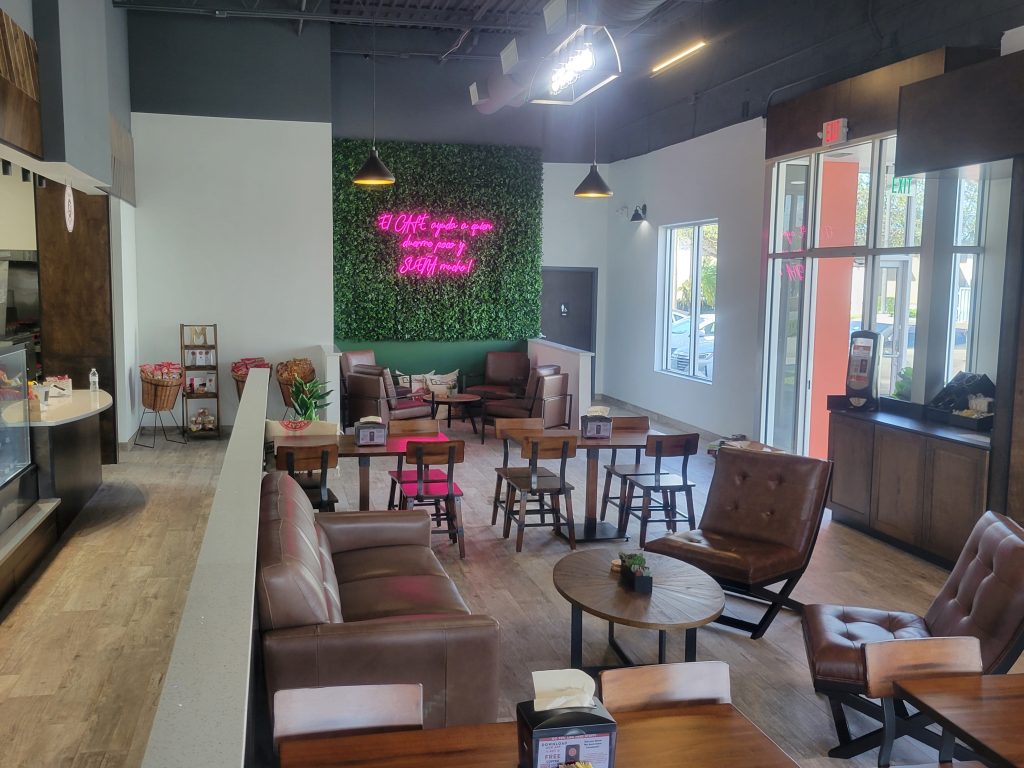 If you're on the hunt for a top-notch cafe in the Kirkman area of Orlando, Mecatos Bakery and Cafe at 2900 S. Kirkman Rd. is the place to be. Renowned for its warm atmosphere, delectable treats, and rich Colombian coffee, this cafe near Kirkman stands out as a local favorite, offering a unique and delightful experience for all its patrons.
A Taste of Colombia in Orlando
Mecatos Bakery and Cafe brings the authentic flavors of Colombia to Orlando, providing a wide array of bakery items, desserts, and coffee options. Whether you're craving something sweet or savory, Mecatos has something to satisfy your taste buds.
Why Mecatos Stands Out
What sets Mecatos apart from other cafes in the Kirkman area? It's the combination of high-quality ingredients, traditional recipes, and a passion for creating delicious food and drinks. The staff at Mecatos are dedicated to ensuring each customer feels at home, providing friendly service in a cozy and inviting atmosphere.
Most Popular Items at Mecatos Bakery and Cafe
Mecatos Bakery and Cafe boasts an extensive menu of mouth watering options. Here are some of the most popular items that keep customers coming back for more:
Tiramisu: A classic Italian dessert with a Colombian twist, the Tiramisu at Mecatos is a must-try, featuring layers of coffee-soaked ladyfingers and creamy mascarpone cheese.
Guava Cheesecake: Indulge in a slice of Guava CheeseCake, a delightful combination of sweet guava and rich cream cheese, all atop a buttery crust.
Oreo Cake: For the chocolate lovers, the Oreo Cake is a dream come true, with layers of moist chocolate cake and creamy Oreo filling.
Tropical Fruit Basket: Sweet shell basket filled with bavarian creme and topped with fresh fruit
Mocha Cake: Enjoy the rich and indulgent flavors of the Mocha Cake, a chocolate lover's delight with a hint of coffee.
Nutella Cake: Dive into the decadent Nutella Cake, a sweet and nutty confection that is sure to satisfy your dessert cravings.
Dulce De Leche: Savor the sweet and creamy goodness of Dulce De Leche, a beloved Latin American treat that is both comforting and delicious.
Tres Leches: Don't miss out on the Tres Leches, a moist and milky cake that is a staple in Latin American cuisine.
Empanadas: Bite into the crispy and savory Empanadas, filled with a variety of flavorful fillings, making for a perfect snack or meal.
Quesitos: Indulge in the sweet and flaky Quesitos, a Puerto Rican pastry filled with cream cheese and drizzled with syrup.
Guava and Cheese Pastry: Enjoy the unique combination of sweet guava and creamy cheese in this delightful pastry.
Corazones: Try the Corazones, a heart-shaped pastry that is as delicious as it is adorable.
A Haven for Coffee Lovers
Mecatos Bakery and Cafe is not just a bakery; it's also a haven for coffee lovers. With a variety of coffee options, including the Classic Latte, Macchiato, Cappuccino, and Cafe Con Leche, there's something for everyone. Each coffee is made with high-quality Colombian beans, ensuring a rich and robust flavor in every sip.
Whether you're looking for a quick coffee break, a sweet treat, or a hearty snack, Mecatos Bakery and Cafe near Kirkman is the perfect destination. Visit us today and discover why we are one of the top cafes in the area, offering a taste of Colombia and a warm, welcoming atmosphere.
Directions to Kirkman Cafe