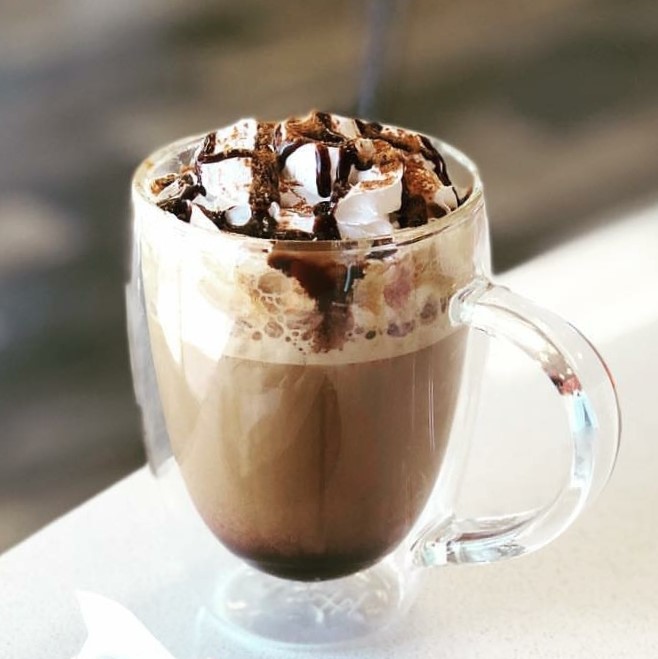 Mecatos Bakery and Cafe Lake Nona
When the residents of Lake Nona are in search of the perfect coffee shop that combines a warm atmosphere with delectable treats, Mecatos Bakery and Cafe at 10783 Narcoossee Rd Suite 125 – 129, Orlando, FL 32832, emerges as the community's favorite spot. This charming establishment is renowned for its inviting ambiance and its mouth-watering array of coffees, pastries, and desserts.
Mecatos Bakery and Cafe is where the rich aromas of freshly brewed coffee and baked goods mingle in the air, creating an irresistible invitation to all who pass by. It's a family-friendly spot where parents feel at ease bringing their children for a morning treat, or for students to hunker down and study with a comforting cup of joe. Mecatos is undoubtedly one of the best spots for anyone looking for coffee near Lake Nona. 
Snacks and Pastries: A Taste of Colombia
The snacks and pastries at Mecatos are a highlight, offering a taste of Colombian tradition with every bite. The Empanadas are a savory delight, perfect for a quick snack or a hearty start to the day. The Quesitos, with their sweet, cheese-filled center, are a must-try, while the Guava and Cheese Pastry combines fruit and cheese in a pastry that's hard to put down. And for a touch of sweetness, the Corazones are as delightful to look at as they are to eat.
Coffee: From Robust to Refined
No matter how you like your coffee, Mecatos has an option for you. The Classic Latte is smooth and creamy, a staple for those who appreciate the finer things. The Mochiato offers a bolder taste, while the Cappuccino is a frothy delight. And for those who prefer a more traditional brew, the Cafe Con Leche provides a robust flavor that's sure to awaken the senses.
Desserts and Cakes: Sweet Indulgences
The desserts at Mecatos are a feast for the eyes and the palate. The Tiramisu is an indulgent classic, while the Guava CheeseCake offers a unique tropical twist. The Oreo Cake is rich and chocolatey, and the Tropical Fruit Basket is a refreshing option with a medley of flavors. The Mocha Cake and Nutella Cake are perfect for chocolate aficionados, and the traditional Dulce De Leche and Tres Leches are creamy delights that harken back to the cafe's Colombian roots.
Mecatos Bakery and Cafe is more than just a coffee shop; it's an oasis for the community. It's a place where the hustle of daily life fades into the background, replaced by the joy of a delicious meal and the comfort of good company. With its family-friendly atmosphere, it's the perfect place for Lake Nona residents to unwind, catch up with friends, or make new ones.
If you find yourself in Lake Nona searching for the perfect blend of cozy ambiance, friendly service, and culinary delights, Mecatos Bakery and Cafe is the destination for you. It's a place where every visit is about more than just coffee and cake — it's about the experience, the memories, and the feeling of being part of a community. Join us at Mecatos, where every cup of coffee is brewed with care, and every customer is treated like family.
Directions to Lake Nona Cafe