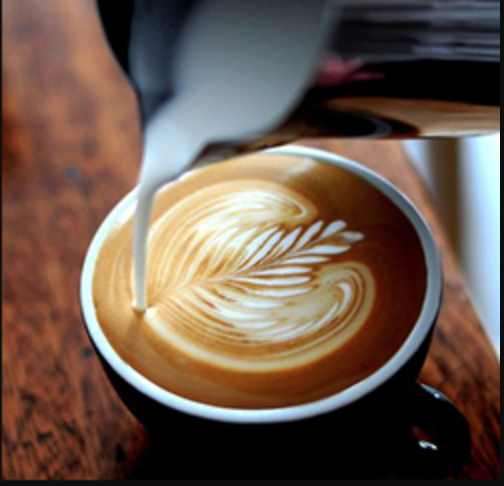 In the vibrant area of Kirkman, Orlando, lies Mecatos Bakery and Cafe, a renowned coffee shop located at 2900 S. Kirkman Rd. Known for its exceptional coffee, delectable pastries, and warm ambiance, Mecatos has established itself as one of the top coffee shops in the area, providing locals and visitors alike with a unique and enjoyable experience. Mecatos is a must try Coffee shop near Kirkman.
A Unique Coffee Experience
Mecatos Bakery and Cafe stands out from the crowd with its commitment to quality, authenticity, and customer satisfaction. The coffee shop offers a wide range of Colombian coffees, ensuring that each cup is rich, flavorful, and perfectly brewed. Whether you're a coffee connoisseur or just in need of a caffeine fix, Mecatos has something to suit your preferences.
A Taste of Colombia in Kirkman
Mecatos brings the flavors of Colombia to Orlando, offering a variety of traditional Colombian pastries, snacks, and desserts. The bakery and cafe take pride in using high-quality ingredients to create authentic and delicious items that transport customers straight to Colombia.
Popular Desserts and Cakes:
Indulge your sweet tooth with Mecatos' array of desserts and cakes, including:
Tiramisu: A classic Italian dessert with a Colombian twist, featuring layers of coffee-soaked ladyfingers and creamy mascarpone.
Guava Cheesecake: A unique combination of sweet guava and rich cream cheese, set atop a buttery crust.
Oreo Cake: A chocolate lover's dream, with layers of moist chocolate cake and creamy Oreo filling.
Tropical Basket: Sweet shell basket filled with bavarian creme and topped with fresh fruit
Mocha Cake: A rich and indulgent chocolate cake with a hint of coffee flavor.
Nutella Cake: A sweet and nutty confection, filled with the beloved hazelnut spread.
Dulce De Leche: A creamy caramel-like treat, popular throughout Latin America.
Tres Leches: A moist cake soaked in three types of milk, offering a uniquely sweet experience.
Snacks and Pastries:
Pair your coffee with one of Mecatos' savory snacks or sweet pastries:
Empanadas: Crispy pastry shells filled with a variety of flavorful ingredients.
Quesitos: Flaky pastries filled with sweetened cream cheese.
Guava and Cheese Pastry: A delightful combination of sweet guava and creamy cheese.
Corazones: Heart-shaped pastries that are as delicious as they are adorable.
Coffee Options:
Enjoy your treats with a cup of Mecatos' expertly brewed coffee:
Classic Latte: A smooth and creamy blend of espresso and steamed milk.
Macchiato: A bold shot of espresso "stained" with a touch of milk.
Cappuccino: A balanced blend of espresso, steamed milk, and frothy foam.
Cafe Con Leche: A traditional Spanish coffee made with espresso and scalded milk.
Visit Mecatos Bakery and Cafe Today
Whether you're in search of a cozy spot to enjoy a cup of coffee, a quick snack, or a sweet treat, Mecatos Bakery and Cafe near Kirkman is the perfect destination. With its wide variety of menu options, friendly atmosphere, and commitment to quality, Mecatos stands out as one of the top coffee shops in the area. Visit us today and discover the unique flavors and warm hospitality that make Mecatos Bakery and Cafe a local favorite.
Directions to Kirkman Coffee Shop