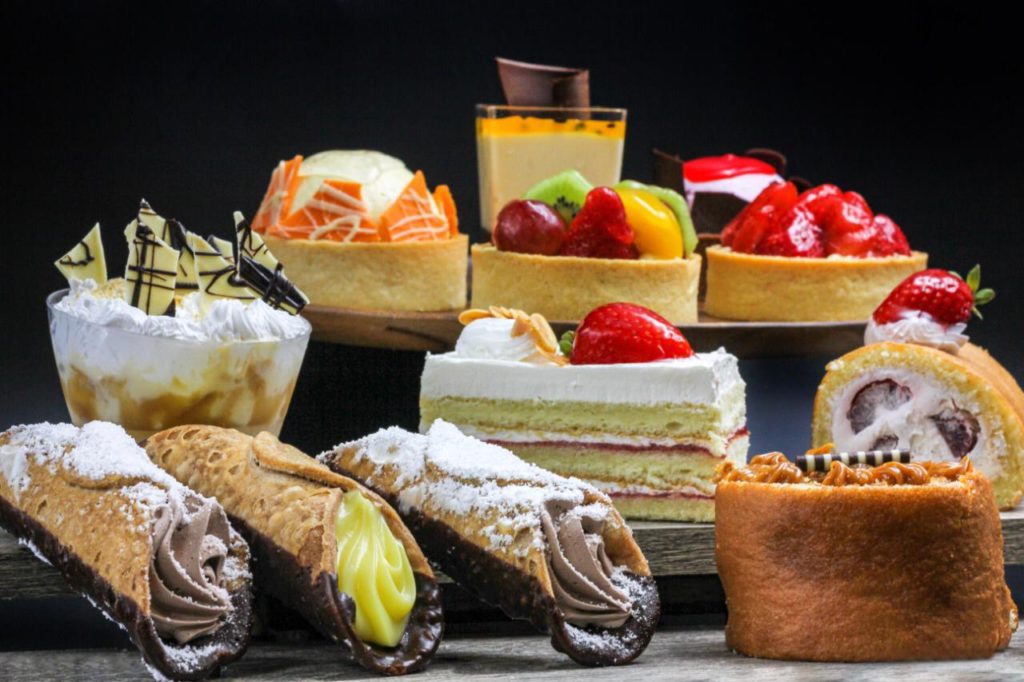 Indulge Your Sweet Tooth at Mecatos Bakery and Cafe – The Supreme Dessert Place Near Ocoee
Nestled in the heart of Ocoee, at 10151 W Colonial Dr, Ocoee, FL 34761. Mecatos Bakery and Cafe stands as a sweet sanctuary for dessert enthusiasts. Renowned for its extensive array of mouth-watering desserts, it's a place where the fusion of traditional Colombian sweets and contemporary dessert artistry is celebrated, making it a must-visit dessert place for those in and around the Ocoee area.
Mecatos: A Realm of Sweet Indulgences
Mecatos invites you to a world where each dessert is a masterpiece crafted with precision, passion, and a dash of Colombian flair. It's not just a cafe but a sweet retreat where the diverse textures and flavors of desserts invite you to explore, enjoy, and indulge in a symphony of sweet melodies.
A Glimpse into Mecatos' Dessert Offerings
A visit to Mecatos promises a journey through a rich tapestry of desserts, each with its unique flavor profile and story. Let's embark on a sweet journey exploring some of the delectable desserts offered:
TIRAMISU: A classic Italian dessert with a Mecatos twist, offering layers of coffee-soaked ladyfingers and mascarpone cheese, promising a creamy, coffee-infused delight.
CHEESECAKE PLAIN: Experience the rich, smooth texture of classic Cheesecake, providing a sweet, creamy indulgence with every bite.
STRAWBERRY SHORT CAKE: A luscious treat of layered, moist cake, fresh strawberries, and whipped cream, crafting a sweet, fruity escapade.
CHOCOLATE CAKE: Dive into a world of rich, decadent Chocolate Cake, where each layer promises a lush, chocolatey bliss.
DULCE DE LECHE CAKE: Indulge in the caramelized, sweet perfection of Dulce de Leche Cake, offering a harmonious blend of cake and sweet, milky caramel.
NUTELLA CAKE: A heavenly delight for chocolate and hazelnut enthusiasts, where the creamy, nutty flavors of Nutella shine through in each bite.
…And the list goes on, with each dessert offering a unique, indulgent experience, such as the refreshing TROPICAL BASKET, the lusciously layered MILOJA VANILLA, and the creamy, dreamy OREO CAKE.
Savoring Moments at Mecatos
Mecatos provides not just desserts but moments to be savored. The cozy ambiance, warm, welcoming staff, and the rich, diverse menu promise an experience where you can unwind, celebrate, and create sweet memories over delightful desserts.
Mecatos Bakery and Cafe, with its prime location and a treasure trove of desserts, establishes itself as a premier dessert place near Ocoee. It invites you to step into a world where every dessert is a journey, every flavor a story, and every visit a cherished memory. So, allow yourself a moment of sweet indulgence at Mecatos, where every bite is crafted to perfection.
Directions to Ocoee Dessert Shop