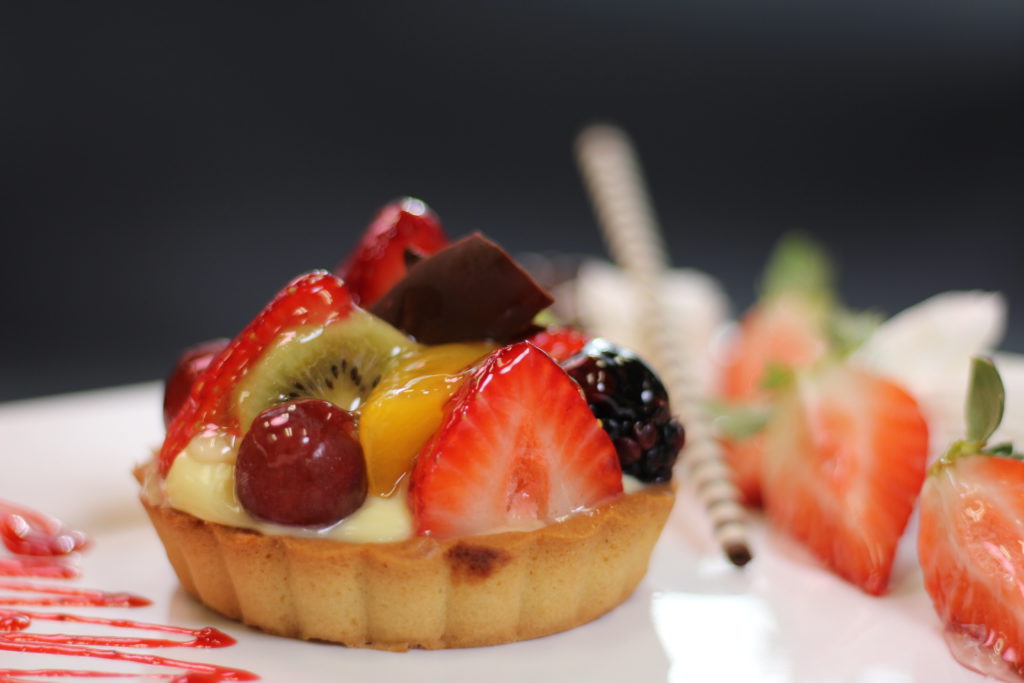 Mecatos Bakey and Cafe – A Haven for Dessert Lovers
When the sweet tooth strikes and you find yourself in the Kirkman area of Orlando, there's no better place to satisfy your dessert cravings than Mecatos Bakery and Cafe, located at 2900 S. Kirkman Rd. Renowned for its extensive selection of delectable desserts and warm, welcoming atmosphere, Mecatos has become a favorite destination for locals and visitors alike seeking top-notch sweet treats.
Mecatos Bakery and Cafe prides itself on offering an array of scrumptious desserts, each crafted with care and precision to ensure a delightful experience for every customer. From classic favorites to unique creations, the dessert menu at Mecatos is sure to have something to please every palate. Mecatos is a must visit for any dessert lovers looking for desserts near Kirkman.
Why Mecatos Stands Out
What sets Mecatos apart from other dessert places in the Kirkman area is its commitment to quality and authenticity. Using only the finest ingredients, the skilled bakers and pastry chefs at Mecatos create each dessert with a passion for excellence, resulting in treats that are not only delicious but also visually stunning.
Most Popular Dessert Items
Indulge in a sweet escape with some of the most popular dessert items at Mecatos Bakery and Cafe:
Tiramisu: Dive into layers of coffee-soaked ladyfingers and creamy mascarpone cheese, topped with a dusting of cocoa powder.
Guava Cheesecake: Experience the delightful combination of sweet guava and rich cream cheese in this unique and flavorful cheesecake.
Oreo Cake: Satisfy your chocolate cravings with this decadent cake, featuring layers of moist chocolate cake and creamy Oreo filling.
Tropical Basket: Enjoy a refreshing taste of the tropics with this fruit basket, brimming with a vibrant assortment of fresh, seasonal fruits.
Mocha Cake: Delight in the rich and indulgent flavors of chocolate and coffee with this mouthwatering mocha cake.
Nutella Cake: Indulge in the sweet and nutty goodness of Nutella in this irresistible cake, perfect for fans of the beloved hazelnut spread.
Dulce De Leche: Treat yourself to the sweet, caramel-like flavors of dulce de leche, a classic Latin American favorite.
Tres Leches: Discover the unique and delightful taste of tres leches, a sponge cake soaked in three types of milk for a moist and flavorful experience.
Miloja Dulce De Leche: Enjoy the sweet and creamy combination of miloja pastry and dulce de leche in this delicious dessert.
Pannacota: Savor the smooth and creamy texture of pannacota, a classic Italian dessert that is sure to please.
Coconut Caramel Pie: Indulge in the tropical flavors of coconut and caramel with this scrumptious pie.
Cannoli Arequipe: Bite into the crispy shell of a cannoli filled with sweet arequipe (caramel) for a truly delectable treat.
Flan: Enjoy the silky-smooth texture and sweet flavor of flan, a popular Latin American dessert.
Key Lime Basket: Experience the zesty and tangy flavors of key lime in this refreshing dessert.
Whether you're celebrating a special occasion or simply in the mood for something sweet, Mecatos Bakery and Cafe near Kirkman is the perfect place to indulge in a wide variety of delectable desserts. With its commitment to quality, variety, and customer satisfaction, Mecatos stands out as one of the top dessert shops in the area. Visit us today and treat yourself to a sweet escape at Mecatos Bakery and Cafe!
Directions to Dessert Place Kirkman