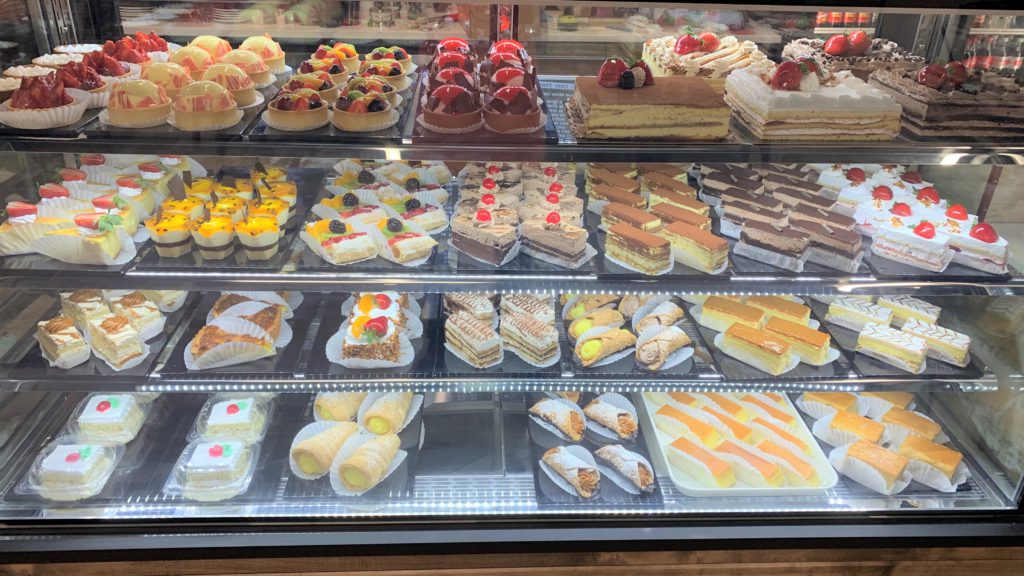 Mecatos Bakery and Cafe
In the picturesque Lake Nona area, Mecatos Bakery and Cafe stands out as a dessert lover's paradise. Located at 10783 Narcoossee Rd Suite 125 – 129, Orlando, FL 32832, it offers a cozy retreat for those looking to indulge in some of the finest cakes and desserts that Orlando has to offer.
Mecatos Bakery and Cafe is not your average dessert shop; it's a place where every cake has a story, and every dessert is crafted with passion. This Lake Nona gem is the ideal spot for families to celebrate special occasions or for friends to gather for a sweet respite. Mecatos is a must visit spot for anyone looking for Desserts Near Lake Nona. 
Desserts and Cakes:
The dessert menu at Mecatos is a dazzling array of colors and flavors, designed to cater to a variety of tastes:
Tres Leches: A moist and milky wonder, this traditional Latin American sponge cake is soaked in three kinds of milk for the ultimate indulgence.
Tiramisu: A classic Italian dessert reimagined with a Colombian touch, it's a rich and creamy treat that combines coffee-soaked ladyfingers with a mascarpone cheese blend.
Guava Cheese Cake: This cake is a fusion of tropical guava paste and creamy cheese, offering a balance of sweetness and tang that's uniquely Mecatos.
Oreo Cake: For those who adore the classic cookie, this cake is a dream come true, with layers of Oreo-infused cream and cake.
Tropical Fruit Basket: A refreshing choice, this dessert is a medley of seasonal fruits that captures the essence of Florida's bounty.
Mocha Cake: A must-try for coffee enthusiasts, this cake features a rich blend of coffee and chocolate flavors.
Nutella Cake: A hazelnut-infused delight, the Nutella Cake is decadence in every bite.
Dulce De Leche: A sweet, caramelized treat that's a staple in Latin American desserts.
Coffee Pairings: The Perfect Complement
What better way to enjoy a slice of cake than with a perfectly paired cup of coffee? Mecatos offers a variety of coffee options to complete your dessert experience:
Classic Latte: Smooth and velvety, it's the perfect companion to any dessert.
Mochiato: For a stronger coffee kick that pairs wonderfully with sweet treats.
Cappuccino: A frothy delight that matches well with the richness of cakes and desserts.
Cafe Con Leche: A traditional favorite that brings out the flavors in every dessert.
Classic Hot Chocolate: For those who prefer a non-coffee option, it's a warm and comforting choice.
From the moment you step into Mecatos Bakery and Cafe, you're enveloped by the warm, welcoming atmosphere that makes you want to stay awhile. The friendly staff are more than happy to recommend their favorites or help you find the perfect dessert to suit your mood.
For those in Lake Nona and beyond, Mecatos Bakery and Cafe is the destination for exquisite desserts and the perfect coffee pairings. Whether you're a local or just passing through, a visit to Mecatos is a treat for the senses and a highlight of any day. So come in, take a seat, and prepare to be delighted by the sweet creations that await at Mecatos Bakery and Cafe — where every dessert tells a story of tradition, taste, and the joy of sharing.
Directions to Lake Nona Cafe